Sidebar
7 Creative DIY Lighting Projects to Try Your Hand At
From track lighting to strip lighting to mosaic lamps, solar lights and more we live in a golden age of lighting. Hyper efficient LED lights infiltrate every aspect of our daily lives expanding the notions of what is possible as do CFL, halogen and other technologies. With so many options and so many different technologies at our disposal these days it's only natural that DIYers would be anxious to roll up their sleeves and get busy with light. So we thought this would be as good a time as any to take a look at some DIY lighting ideas for your home. Whether indoors or out these 7 DIY lighting projects will add new vitality to your domestic experience.
Try These 7 DIY Projects to Light Up Your Life a Bit
Whether you're looking for a way to liven up your child's birthday party of add a touch of mystery and magic to the deck for your big holiday get together DIY lights are the unexpected gift that keeps on giving. All bets are off and all options are on the table as we delve into the fun and fantastical world of DIY lighting projects. Let's get started.
Tin Can Backyard Lanterns - This is one of our favorites because it's modern while having throwback overtones, it repurposes old cans, it's unexpected and it allows you to put your imagination to work at the same time. Essentially you punch whatever pattern you want into the side of the can then place either a candle or a battery powered LED inside and place them on the railing of the deck or at various places around the patio during your holiday barbecue.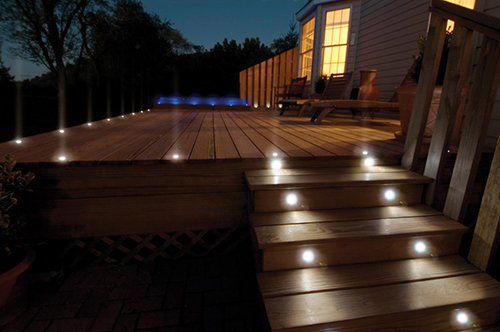 LED Deck Lights - Speaking of LEDs and decks why not add some LED strip lights to the underside of your deck railings, the underside of the stair risers or the underside of the deck itself? The manufacturers have done the difficult work for you by creating the strips. All you have to do is purchase them and attach them wherever you want around the deck. Just make sure you fasten them securely and in accordance with the manufacturer's instructions.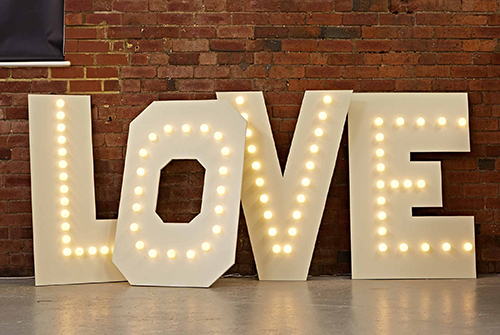 Illuminated Marquee Letter - You can purchase large marquee letters from many craft stores today or you can make one yourself using cardboard and glue. However you obtain your oversized member of the alphabet once you have it in hand you're going to cut holes in the background just big enough to fit light sockets through (rather than using full sized sockets you can go with LED Christmas lights). Fit the lights into the holes you cut, hiding the cord in the back, and you're done. Happy Days are here again!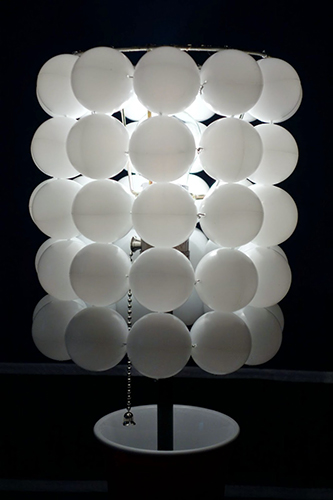 Ping Pong Ball Lampshade - A ping pong ball lamp can be great fun to have on the table at the kids' birthday party and it's easy to make. All you'll need is an existing lampshade (don't worry you won't be physically altering it) and a bag of ping pong balls. Now string together enough ping pong balls to wrap tightly around the lampshade at its lowest point. Then create another string that will fit tightly around right above the base string and so on all the way to the top of the shade. Slide these into place over the shade and voila! Paint the balls different colors for extra fun.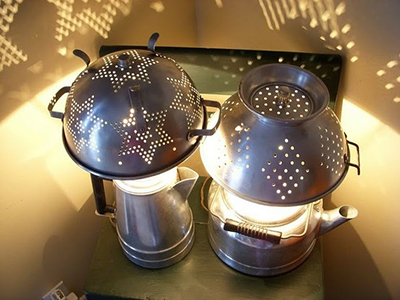 The Colander Lamp Shade - If you have an existing pendant light in your kitchen that just isn't doing it for you anymore consider replacing the shade with an old colander. In this case you'll want a high quality metal colander and not a plastic one. Simply drill a hole in the base of the colander where the cord will come through and connect to the socket. Then attach the colander as you would the old shade and just like that you've made a quirky, immensely appropriate and entertaining DIY lampshade that will have your guests howling with delight.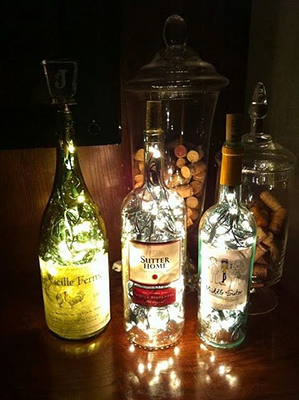 Wine Glass Lamps - For these amazing DIY lamps all you'll need are some decent size wine glasses, some votive candles (the shorter the better) and a few small lampshades to fit over the wine glasses. Place the votive candles in the glass and light them then place the lampshade on top of the glass. That's it! You've now got the simplest, coolest lamps anyone has ever seen. If you're uncomfortable putting candles in the wine glass pick up a few battery powered LED lights and use them instead.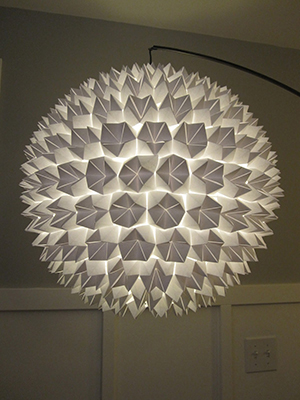 Cupcake Lights- If you're ready for a certifiable cute overload then you're ready for DIY cupcake lights. It's time to put those Christmas lights back to work this summer. Just take the design-iest cupcake liners you can find, cut tiny holes in the bottom of each and attach one to every light on your holiday string. Perfect for your daughter's birthday party or just to have some good clean fun in the yard.
The DIY Alternative
We understand that not everyone has the time or inclination to try their hand at such admittedly frivolous projects. But that doesn't mean you can't add some bold and brilliant touches to your domestic lighting scheme anyway. Turkish mosaic lamps are a great way to inject color into your decor and make a perfect, lighthearted counterpoint to the more staid and serious lighting around the house. Place a couple of Turkish lamps on the deck and be prepared to accept compliments all night long.
Conclusion
Injecting a bit of DIY quirkiness into your lighting scheme either on a permanent or occasion-specific basis is a great way to ensure your home stays a vibrant, engaging place for family and friends alike. The above listed ideas demonstrate your imagination and tell the world that you don't take yourself so seriously that you're above having a bit of fun. Augmenting any of these nifty DIY lighting ideas with mosaic lamps from Paykoc is just one more way to show the world you're on top of this living thing.