Sidebar
Custom Engraved Glassware from Paykoc
Whether you're a homeowner looking to add some personality to your new home bar, or a restaurateur in search of ways to augment and enhance your branding efforts, or you just want to buy a gift for that whiskey connoisseur on your holiday gift list, custom engraved glassware from Paykoc Imports is an exceptional choice. Engraved glassware is a subtle and effective method for adding a bit of panache to your wine bar, tavern or restaurant while providing an affordable way to reinforce the brand. Paykoc can help guide you through the decision making process so that the engraved glassware you wind up with is the perfect match for your home or business or the perfect gift for that special someone.
Types of Customizable Glassware Sold by Paykoc Imports
Custom engraved glasses are as versatile a product as you'll find. Consider the following glassware options for sale with optional customizations from Paykoc Imports.
Wine Glasses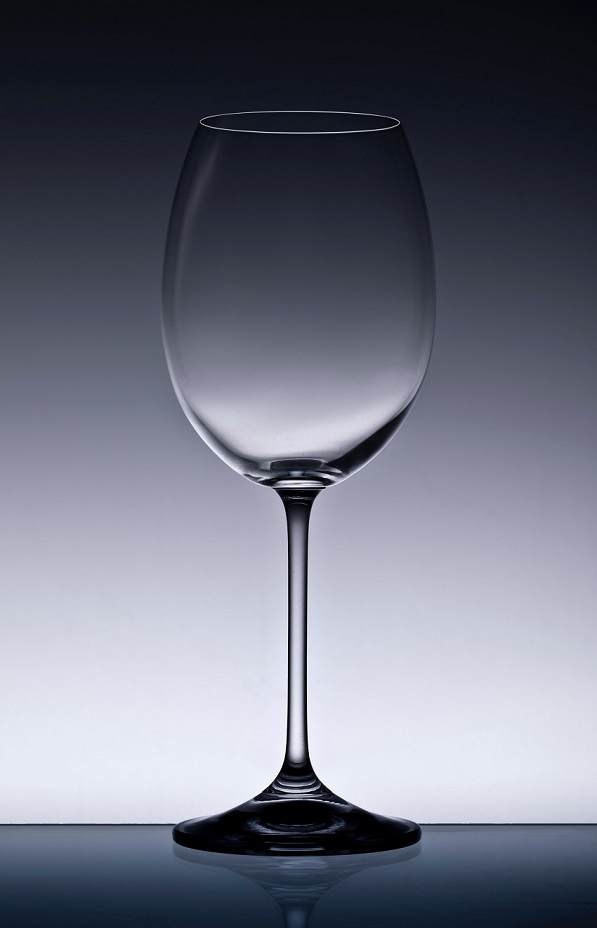 Great wine calls for an even better wine glass. And nothing speaks to the status of the server, or their respect for the wine they're serving, like custom engraved wine glasses from Paykoc Imports. The history of etched wine glasses is long and proud, and we're only too happy to carry it forward into the 21st century. Personalized wine glasses make an ideal gift for friends and family members, or that wine connoisseur on your gift list. And when it comes to wedding gifts, they're hard to beat. If you're about to purchase wine glasses from Paykoc, why not up the ante by having them engraved using our wide format, precision dual lasers? It's the easy and affordable way to turn your new glasses into a collection of keepsakes that will be treasured for generations.
A Brief History of Wine Glasses
The wine glass is a type of stemware descended from the goblet which first appeared more than 2,000 years ago. Early goblets were exclusively earthenware. But during the height of the Roman Empire, the aristocracy took to having their goblets fashioned from all manner of metal, including gold and silver. These were often engraved with important texts, family crests or mythological imagery.
The conspicuous consumption of the Romans died with their empire, and for a number of centuries goblets were the almost exclusive domain of the medieval church, which engraved them with religious symbolism and called them "chalices." In the wake of the renaissance, however, business tycoons with newly minted fortunes rediscovered the goblet. By the mid-17th century, glassmaking techniques had progressed to the point that glass goblets could be produced in large quantities and it's during this time that the wine glass as we know it today began to take shape and gain in popularity. Engraving such glasses with various decorative patterns, coats of arms or even religious iconography was common during the 18th and 19th centuries. Though it began to lose favor once again as people bought into the more industrial mindset of the 20th century.
Today, we understand the value of possessing items that speak to our individual tastes and/or mark important dates or significant events in our lives. And few things provide a better opportunity for high-end expressiveness than custom engraved wine glasses from Paykoc.
Pilsner Glasses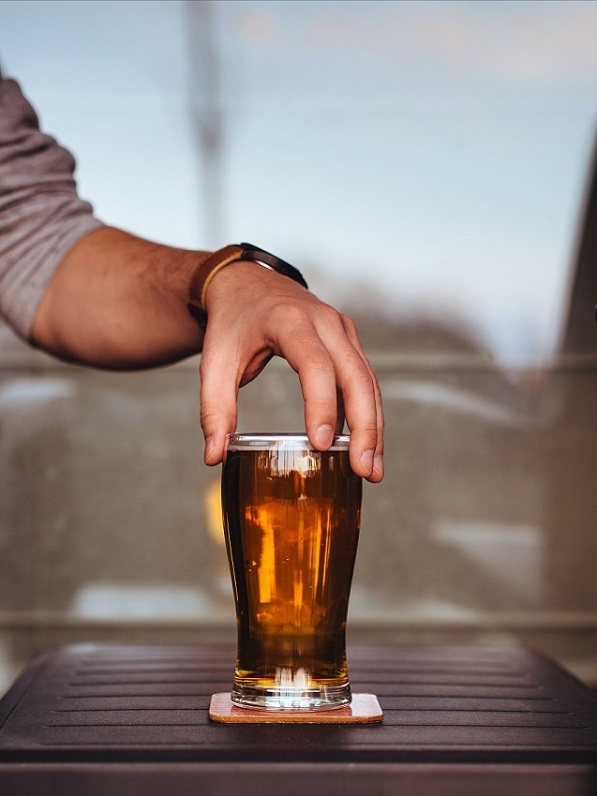 There are a lot of vessels that have become synonymous with beer - the classic glass stein and the tankard to name just two. But the one most casual beer drinkers are probably most familiar with is the standard pint-sized (literally) pilsner glass. Pilsner glasses are one of our most popular items at Paykoc Imports and it's easy to understand why. Their graceful lines, their compelling shape, the beautiful balance they achieve between the heavy base and the crystal clear top. It all makes for a glass that's perfectly suited to display the light, airy textures of pilsner beers but also the colors and textures of your favorite homemade fruit juices, smoothies and more. Custom engraved pilsner glasses make the perfect wedding, birthday or housewarming gift and they're more affordable than you imagine.
Sometimes called the fluted glass this graceful, completely clear glass features a solid, heavy base that helps prevent accidentally tipping the glass over. Above that heavy base is what's often called the "stem" of the glass. This is a narrow portion of the glass intended to minimize the amount of contact your warm hand has with the glass. This way heat transfer between your hand and the beer (or the juice or the ice cream soda) is minimized and your beverage stays cold for longer. Finally, the portion above the stem of the glass tapers gently outward in a way that maximizes the amount of light shining through the beer or your other beverage of choice.
It's a compelling design that makes pilsner glasses such a timeless gift and has helped make the pilsner glass an integral part of the culture. It seems as though it must have been with us since ancient times. In fact, the pilsner glass didn't appear until some years after the beer it is named for. And that happy accident didn't occur until the middle of the 19th century.
A Brief History of Pilsner
It's no exaggeration to say that the introduction of pilsner beer was the last big development in the history of beer. Even bigger than the microbrew revolution that has swept most of the developed world in recent years. But pilsner actually owes its existence not to a carefully laid plan, but to a fortunate accident that occurred on October 5, 1842 in the town of Plzen in what is today the Czech Republic.
The first batch of pilsner was brewed by one Josef Groll at the Plzeňský Prazdroj Brewery in Plzen. Groll had no intention of brewing a light, clear beer. But when he unveiled the product of his barley malt, Saaz hops and lager yeast on that October day there it was: the color of light straw and unexpectedly clear. Much to his surprise the beer was an instant hit and spread like wildfire across Europe and then to North America. The new beer was christened "Pilsner" after the town where it was first introduced and the rest is history rest is history.
At just about the same time Groll was mistakenly inventing pilsner beer a quiet revolution was underway in the glass making industry. Until then it had always been extremely expensive to produce clear glass. In fact, most German beer at the time was drunk from steins made of tin, pewter or even wood. Clear glass was a luxury afforded only the wealthiest citizens. However, new technology made it possible to produce clear glass on a mass scale and at a price nearly everyone could afford. And what better way to promote the purity of the new beer than to give it a beautifully clear, distinctively shaped glass that would show off its brilliant golden hue? The pilsner glass also allows for the formation of a generous foamy head during the pour. And this head has traditionally been considered vital when it comes to enjoying all the aromatic and flavorful characteristics of pilsner beer.
Shot Glasses
The shot glass is the kind of thing that seems like it's been around forever. But that's not the case. For instance, just as no Roman ever smoked a cigarette, no Roman ever had a shot of liquor either. Because distilled spirits didn't appear in Europe until the 12th century. And even then only on a limited basis. It took another 500 years for the first shot glasses to arrive on the scene in Europe and they didn't appear in America until the early 20th century. In that short time though they've managed to carve out an indelible place for themselves in the American cultural landscape. Today, few things carry a manlier air about them than custom engraved shot glasses.
Been Steins and Pint Glasses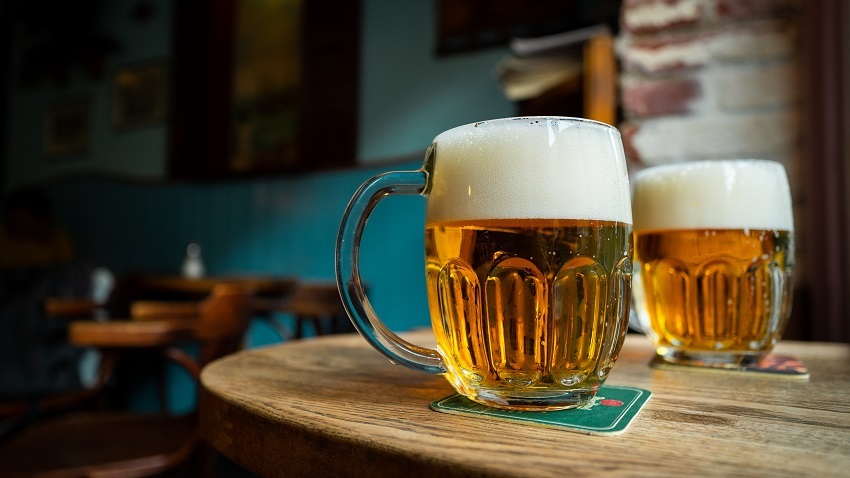 Who's going to use a custom laser-engraved beer mug from Paykoc? Anyone who gets one. They're the ideal product tie-in, the birthday gift that will travel the road of life with the recipient, a perfect way to put the finishing touches on your home bar and a great way to commemorate important dates and milestones. Here are just a few reasons to invest in personalized pint glasses - or any other type of Paykoc's quality glassware options.
Bolster the visibility of your homebrew - Imagine this: you produce your own home brew and you're getting pretty good at it. More and more neighbors, friends and acquaintances are singing its praises and spreading the word. You've had some success at beer festivals but want to elevate awareness even more in a subtle but effective way. How to do it? Well, how about custom engraved beer mugs and beer glasses from Paykoc Imports? Custom engraved beer steins, custom engraved flared pint glasses and standard pint glasses will boost the credibility of your microbrew in a quiet, authoritative manner that will make an indelible impression.
Put the finishing touches on your home bar - So you're a homeowner with a vision and you've spent the past year building out the basement into a home entertainment center that's bound to be the envy of the neighborhood. You've got the 60 inch UHDTV, the pool table and, of course, a home sports bar complete with autographed memorabilia, pennants and ice cold brews on tap. All you're missing now is the branding. Pick up a dozen custom beer steins, engraved pint glasses and/or custom engraved standard pint glasses to finish the look and really drive your neighbors and friends into a vortex of envy.
You can take it with you - Let's say you're looking for a way to bolster the visibility of your new product at the trade show. In the past you've tried the free calendars, the company pens, custom mouse pads, embroidered baseball caps and who could forget the custom bobbleheads from a couple of years ago? But you don't want to repeat yourself, so what do you do? Maybe it's time to start thinking outside the box with a giveaway tied to every order. How about free custom 16 oz Flared Pint Glasses with the product name on them? Or Custom engraved glass beer steins to promote the product? You can use them as raffle prizes too. Everyone who comes to your booth gets a ticket and at 4 pm you give away a dozen custom engraved beer steins.
Bolster the branding of your restaurant or bar - Custom-engraved flared pint glasses, wine glasses or beer steins from Paykoc are the perfect way to buttress your branding efforts when it comes to your eating or drinking establishment. They enhance your image in a quiet, sophisticated way while tying the space together thematically. Are you bound to lose a few over time to sticky fingered clients? Human nature being what it is that seems inevitable. Thankfully, qualifying business owners can recieve wholesale pricing on our glassware products to take the sting out of everyday losses. Regardless, many would argue that having your brand out there is a no-lose proposition.
The gift that keeps on giving for the beer lover- If there's someone on your gift list that's hard to buy for but they have an abiding appreciation for the splendors of brewed beverages (as opposed to a burning obsession to drink until they drop) a personalized heavy beer stein from Paykoc Imports is the perfect gift. Birthdays, graduations, promotions, business milestones and more all call for commemoration and custom engraved glassware from Paykoc is the gift that keeps on giving.
What Customization Options are Offered?
Every style of our impressive glassware selection can easily be customized to fit your needs. Our laser-engraving services are second to none and a great, affordable way to turn an already great gift into something truly special. Here are a few of the most popular things customers have us etch onto their glasses.
The name of their bar or the name of a recipient - Having the name of your tavern etched into your glassware is an easy and effective way to enhance your branding efforts. If you're giving the shot glasses as a gift, or to celebrate a special occasion, have the name of the special someone who's receiving them etched forever into the glass.

Your state - Show your state pride by picking up a dozen customized shot glasses from Paykoc for your tavern or home bar and have them engraved with the name of your state. It's a great way to add a bit of local flavor to the proceedings
A favorite spirit - Whether the personalized shot glasses are for you or someone else have them etched with the name and logo of a favorite Scotch, bourbon, rye, vodka, tequila or any other drink that's dear to the recipient's heart. It adds a sense of authority and authenticity to the ritual of the shot and is always a crowd pleaser.
A favorite team - If you own a sport bar or just enjoy having the guys over to watch the game on Sunday afternoons, you're sure to love serving shots in customized shot glasses, or pouring pilsners into personalized steins with each glass bearing the name and logo of the local team. It's one of the best ways to show where your allegiance lies.
An important date - Gifting someone with custom engraved shot glasses that commemorate an important personal or professional date is an ideal way to show you care. They can be proudly displayed year round and then taken out to mark the anniversary of the big day.
A slogan to live by - Here's a few to consider: "Never trust a man who doesn't drink", "Whisky is liquid sunshine", "There is no bad whiskey. Only some that aren't as good as others", "A drunk man's words are a sober man's thoughts", "I swear to Drunk, I'm not God!"
There are dozens of reasons and one-of-a-kind ways to customize shot glasses, wine glasses, and more varieties of our quality glassware options. If you have an idea that's not listed here just let our sales staff know. Chances are good we can make it happen.
How is Laser-Engraved Glassware Made?
To understand the process of laser engraving glassware, you first need to have some idea how that glassware is made. At the most fundamental level glass is created by heating silicon (otherwise known as sand) to 1,700-2,000 degrees Fahrenheit. At that point it transforms into a thick, viscous, but transparent liquid that can then be either poured into a mold or gathered up in quantity by a glass blower and transformed by hand into a vase, plate, bowl or glass. When the liquid silicon cools it retains its transparency. If the manufacturer or glass blower wishes to added color or other effects they can add dyes or other elements at various points during the process to achieve their desired result. That might include adding various metals such as lead, cobalt or even gold to the molten silicon to achieve breathtaking effects.
Once the glass is finished it's ready to be sold. Or, if the customer wishes, we can take any of our shot glasses, glass bottles, and tumblers, wine glasses, pilsner glasses, flared pint glasses or heavy duty glass beer steins and engrave them with their choice of text and/or graphics. This is done by way of a laser engraver. Etching glass with our state-of-the-art lasers is a non-contact process that doesn't require the shot glass or wine glass or beer mug be clamped down or otherwise restrained in a way that might damage it. The laser engraving process itself does not damage the glass in any way or produce flaws or weaken the integrity of the engraved glass.
Perfection on a Microscopic Level
When a glass is etched with a laser the surface itself is only affected in the most superficial of ways and the resulting matte finish is similar to a "satin" finish you see on brass, bronze and aluminum. It's a soft effect that contrasts with the clear, luminous surface of the rest of the glass. As the laser beam contacts the surface of the glass - regardless of what type of glass it is - it heats up the components of the glass including any metal that may have been added to buttress its integrity or create tinting or other effects.
None of these structural elements will react negatively to the laser, since the amount of heat it is bringing to bear is minimal. The air and moisture trapped in the glass however, does react to the laser. Those molecules expand ever so slightly and create almost imperceptible, microscopic effects on the surface of the glass. These effects when viewed as a whole create the characteristic satin or matte finish everyone loves to see on engraved shot glasses, wine glasses, beer mugs and more.
Paykoc Imports Offers Peerless Personalized Glassware
At Paykoc Imports we produce some of the most beautiful custom glassware products you'll find anywhere. Our custom-engraved beer steins, flared pint glasses and standard pint glasses make incredibly versatile gifts to commemorate any number of life's milestones, including, weddings, graduations, birthdays and so much more. They're also the kind of product giveaway people use over and over for years to come.
Our laser-engraved glassware selection stands head and shoulders above the competition, because our entire enterprise is focused on providing the kind of high-quality hand-crafted items you can't find anywhere else. Paykoc Imports has been in the business of supplying high quality imported textiles, porcelain, meerschaum pipes, copper Moscow Mule mugs and much more to discerning customers since the 1980s. We began as a brick and mortar enterprise in Denver and in recent years have developed a thriving online business as well. Our team of engravers is one of the most talented in the business and uses state of the art laser engraving techniques to produce custom engraved glassware of extraordinary beauty.
This commitment to craftsmanship, including engraving, is not a secondary concern for us. It's in our blood and embodied in every single item we sell either online or through our Denver retail center. From astonishing Nimet Porcelain to stunning handcrafted Turkish mosaic lamps and hand-carved meerschaum pipes Paykoc goes above and beyond in our commitment to quality. Our custom-engraved glassware is yet one more example of this unwavering commitment. Whether you own a taproom, a distillery, a microbrewy or a home bar laser engraved heavy beer steins or laser engraved flared pint glasses, shot glasses and more from Paykoc are a fantastic way to strengthen the brand, create custom giveaways that get noticed or just provide that special someone with a timeless gift they'll never forget.