Sidebar
Halloween Mules That are Scary Good
The venerable Moscow Mule is one of the most versatile cocktails ever invented and has spawned countless variations in every part of the globe. Not only is it adaptable to various regional tastes it can also be tweaked to fit right in with the whole litany of holidays from Christmas to the Fourth of July and everything in between. In this post we're going to prove that point once again by providing not one, but two different Halloween Mule recipes that will turn your ghoulish get together into the talk of the graveyard.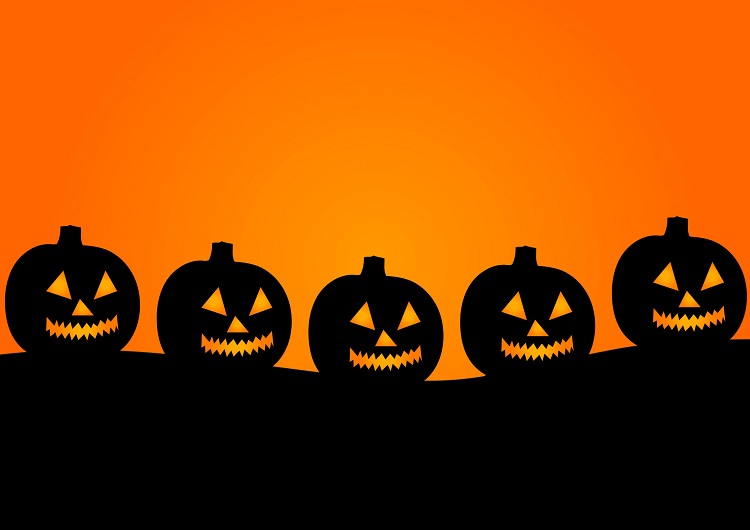 A Halloween Mule by Any Other Name
In some ways it's a little surprising that it took this long for the Mule to give rise to some Halloween variations but better late than never as they say. Each Halloween Mule recipe below has its own personality but both are right in keeping with the spirit (so to speak) of the day.
The Booberry Mule
The first of our Halloween Moscow Mule variants is more conceptual than the other. In this case we're riffing on the ideas of scary (Boo!) and berry (as in blue-berry), although we're also throwing in a gratuitous horror element just because hey, it's Halloween. You won't need anything particularly exotic for this cocktail except something to muddle the blueberries with. It's also absolutely essential that it be served in a Moscow Mule copper mug. If you don't have any of those you can get them here. Alright. That said let's get on with our ingredient list for the Booberry Mule.
Booberry Mule Ingredients:
1.5 ounces vodka of your choice.
3 ounces of ginger beer.
Juice of one fresh squeezed lime.
5 or 6 fresh blueberries.
1 lime wedge and 1 mint sprig for garnish.
Spooky plastic eyeball.
Copper Moscow Mule Mug.
Ice.
Note: The copper mug is non-negotiable if you're making authentic Mule cocktails. And if you are having a hard time finding spooky Halloween eyeballs you can substitute with an ear or finger or a non-body part like a spider.
The Booberry Mule Recipe:
Drop blueberries into the mug and muddle them thoroughly.
Then fill the mug 3/4 with ice.
Pour in your vodka.
Add your ginger beer.
Add your lime juice and stir gently.
Add mint sprig and lime wedge to garnish.
Add eyeball for maximum creep-ology.
And there you have it. A Halloween Mule recipe worthy of the name. Now let's take a look at our other Halloween Mule because, as everyone knows, you can never have enough Mules.
The Bloody Mule
What's Halloween without skulls? That would be like the 4th of July without fireworks! So when we learned about Crystal Head Vodka we knew it had a future as a Halloween Moscow Mule ingredient, even if we didn't have the Mule recipe just yet. Now thankfully we do and so before we get into the gory details of making the Bloody Mule we need to urge you to see if you can find some Crystal Head Vodka so you can go all in with this cocktail. We'll wait….
Okay. Now that you've got the Crystal Head Vodka we're ready to go so here is the full ingredient list. (For the record if you couldn't find CHV just use your own favorite brand.)
The Bloody Mule Ingredient List
1.5 ounces Crystal Head Vodka (or your own).
3 ounces ginger beer.
2 tablespoons grenadine.
Juice of one freshly squeezed lime.
1 wedge fresh lime and 1 mint sprig for garnish.
1 Moscow Mule copper mug.
Ice.
As we said earlier the copper mug is non-negotiable if you're making a real Mule cocktail.
The Bloody Mule Recipe
Pour the grenadine into your copper mug.
Fill the mug 3/4 with ice.
Add your Crystal Skull Vodka.
Add lime juice.
Add ginger beer and stir gently.
Garnish with lime wedge and mint sprig.
Enjoy!
There you have it. If you did everything right the grenadine should have turned your Mule blood red, just in time for the holidays. For the record if you happen to have any of those spooky Halloween eyeballs lying around you can clean them up and toss them in too for effect!
About the Copper Mug
A few months back rumors began to circulate that drinking from copper mugs was bad for your health. Few things could be further from the truth. It seems what happen was that someone in the Iowa Department of Health dug up a 1950s vintage warning about the possible risks of drinking from copper cups (a theory that has since been disproved). They then published this like it was something new and a media feeding frenzy ensued. Since then things have calmed down as cooler, more rational heads have prevailed. Rest assured that copper mugs are safe and there is not one shred of evidence that anyone drinking from a Moscow Mule mug has ever become ill as a result. Maybe ill from drinking a few too many Moscow Mules, but not from the copper mug itself.
The Halloween Mule is just the latest in a long line of Mule cocktails that add that certain something to your holiday festivities. If you're looking for a way to ramp up your monster ball this Halloween you can do no better than serving up one of the delicious, refreshing Moscow Mules variations detailed above in official >Paykoc Moscow Mule mugs.
Having an awesome Halloween party this year? Why not give your guests the party favor that keeps on scaring even after the spooky season is over? At Paykoc Imports we can engrave just about anything with any spooky saying or Halloween character you would like. Engrave a ghost, witch, zombie, Frankenstein or any other scary image on any of our glassware for a perfect "treat". To really get into the season fill it with "tricks" for the perfect Halloween experience.