Sidebar
Pashmina Scarfs: Learn their History and How to Wear Them
Updated on July 26th 2023
Summertime is right around the corner. Soon it'll be hotter than the surface of Venus outside and the winter rush to get into a heated mall, store or restaurant will be replaced by the summer rush to get into an air-conditioned mall, store or restaurant. Just the time to be thinking about… scarves! Scarves? Yes, scarves. In particular beautiful, fashionable, flexible, durable Pashminas from Paykoc Imports. In this post we'll look at some of the reasons why the Pashmina scarf is the year-round fashion accessory you shouldn't be without. Then we will show you the best ways to wear them. First, some background.
What Makes a Scarf a "Pashmina?"
The creation of scarves and shawls from the wool of the Changthangi goat is a tradition dating back thousands of years. These goats, native to the highlands of Kashmir and Nepal were discovered by early settlers in these regions to possess wool of an extraordinary suppleness and warmth and they quickly made use of it to help them acclimatize to the brutal winters of the Karakorum Range.
After the establishment of the Pashmina industry in the 15th century Pashmina scarves and shawls were distributed to much of the rest of the world. The tendency of the Pashmina wool to become softer and more luxurious in appearance upon repeated use and the fact that it's free of the inherent bulkiness of less efficient types of wool quickly endeared the Pashmina to women everywhere.
The Pashmina Scarf or Pashmina Shawl Today
The Pashmina craze of the 90's had the effect of introducing millions of women to the timeless beauty of the Pashmina. As a result, the number of women who counted the Pashmina as a standard fashion item after the craze had (allegedly) passed increased several-fold and for 3 good reasons:
Beauty - Pashmina scarves from Paykoc Imports are available in an astonishing assortment of colors and patterns. Swaddle yourself in the suppleness and warmth of this legendary material that is by turns elegant, trendy, casual, alluring and just plain practical. The Pashmina scarf will increase your stylistic options and enhance the way you look and feel in any outfit.
Versatility - Lightweight Pashmina wool allows for the creation of generous sized scarves that, because of their size, can be utilized in a variety of ways. Whether you're looking for something to casually drape over your shoulders, stylishly fold and wrap around the neck or as a colorful accompaniment to your favorite little black dress Pashminas fit the fashion bill.
Affordability - Transporting a scarf from the Himalayan highlands to European markets a few hundred years ago meant yak caravans out of the mountains, weeks or months of storage in the ports of India, a further several months aboard a boat navigating around the Cape of Good Hope and then unloading and transport to markets in Venice and elsewhere. Talk about a markup! Thankfully, Paykoc Imports can offer sumptuous Pashminas to our clients at a price everyone can afford, and the world is a more beautiful place for it.
Fashion Without Frontiers
Today the Pashmina scarf is as likely to be seen at the Opera as it is at the grocery store. You're also almost as likely to see it adorning the shoulders of a lovely lady in June as you are in January. Warm weather uses for the Pashmina include:
The Office - A lot of contemporary offices today tend to overdo it with the air conditioning. This may be great for the computers and other high tech devices but it can be tough on you if your desk is situated under and AC vent. Lots of ladies today are wising up and keeping a Pashmina in their desk to stave off air conditioning overload.
Movie Theaters - Everybody loves a great movie, but theaters are notorious for cranking the air conditioning to arctic levels. The extreme AC in some theaters can make it difficult to keep your mind on the film. If you've had enough of shaking and shivering while trying to enjoy your favorite actors bring along a Pashmina in your bag and enjoy the show.
Airplanes - Today's jetliners operate at altitudes higher than Mount Everest. It's incredibly cold at such altitudes. Airplanes draw this super-cool air into the plane because they need to maintain circulation. But that doesn't mean it's comfortable. Bring a beautiful, lightweight Pashmina along with you on your next flight and enjoy the warmth and comfort of the departure lounge at 40,000 feet.
Don't Waste Your Money on Cheap Imitations
There are plenty of scarves out there today calling themselves pashminas that are no such thing. Sure they may seem attractive at $5.99 but wait until you really need them to perform and they let the cold through like a flour sifter. Don't waste your money on cheap knock-offs, purchase your Pashmina scarf from Paykoc Imports and be assured of timeless quality, durability and unparalleled beauty.
Ways to Wear Pashminas
Now let's get into the fun stuff, how to wear them! The classic pashmina scarf is one of the most versatile fashion accessories available today. Elegant, sassy and chic, colorful, classic or contemporary the pashmina embodies all that is best about fashion by leaving your style up to you. Pair it with your favorite jean jacket to add just the right touch to a fall ensemble or drape it over your shoulders to complement your little black dress. The pashmina's incredible versatility goes a long way toward explaining its enduring popularity and it's that versatility we're going to celebrate in this post.
BROWSE OUR PASHMINA SELECTION
Pull a Pashmina from Your Wardrobe and Bring Your Outfit to Life
There are as many ways to wear a pashmina scarf from Paykoc as there are ladies to wear them. That's one of the things that makes them so great. Below is a list of our 10 favorite ways to wear a pashmina; in no particular order of preference.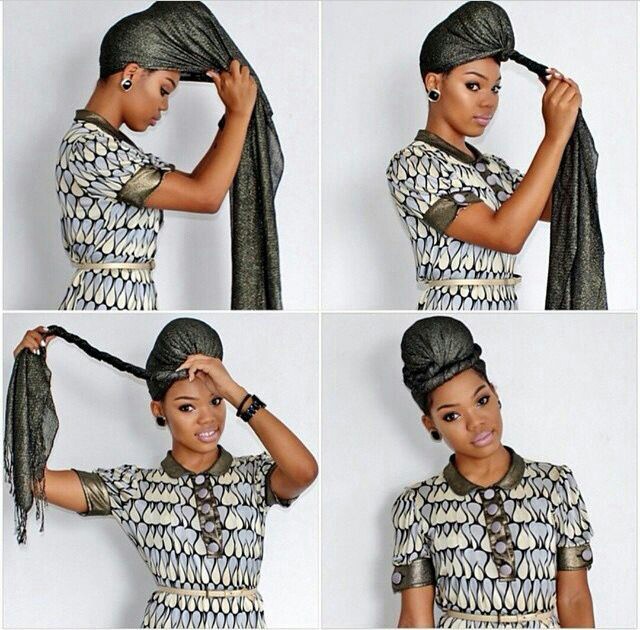 The Head Scarf
Pashminas are a great way to keep your hair in place on heavy weather days, to guard against the stifling sun or to add a level of warmth on winter outings. Drape it gently over your head to look casually put together, pull it back and tie it behind your head for a funky look or wrap it over your head in a relaxed manner and toss one end over a shoulder.
The Neck Scarf
The number of ways you can wrap your pashmina around your neck are endless. Create a formal look for a night at the opera or the most casual of looks to meet up with your friends at the cafe. Let the loose ends fall forward or backward, tuck them into your jacket, let them fly loose or tie a loose knot up front ala the "Parisian". Tres chic!
The Sash
If you're on your way to the beach for some fun in the sun make sure you take a pashmina with you to cover up as you go to and from the car or to provide protection from the sun's relentless UV rays. After the beach tie your pashmina around your waist to add color and interest as you head out for dinner with friends.
Winter Color
Anyone who lives in northern latitudes knows that the winter months mean bare trees and bushes, no flowers or colorful birds, no green lawns or rainbows. Things can get pretty grey alright. To offset this select one of your most brightly colored pashminas and use it to bring life to your dark winter coat or jacket.
The Starlet
Your friend rings you up and asks if you want to take a ride in their convertible. What are you going to say? No? Of course not. Just make sure to bring along a pashmina to drape over your head ala a vintage 50s movie starlet. And don't forget the sunglasses to complete the look!
The Shawl
Next time you're going to the movie theater or plan on dining al fresco bring along a pashmina in case you feel a chill. Just drape it over your shoulders and let it hang loose or, if the AC is really cranked up in the movie theater, tie it loosely in front to keep the cold at bay.
The Formal Wrap
Next time you're heading to the red carpet (or the theater or out for a dinner at a luxurious restaurant) drape your pashmina across your back and then hold it gently in place using the folds of your elbows.
The Combo
Create a trendy layered effect by intertwining your pashmina with some long-beaded necklaces. You'll be a hit at the bistro with this bright, fun, slightly edgy combination and you'll bring stylish energy with you wherever you go.
The Combo (Version Two)
Instead of intertwining a pashmina with some loose beaded necklaces intertwine it with another pashmina. Wrap them together tightly to look like a single piece or experiment until you come up with the right splash of color and style to fit the occasion.
The Rebel
Who says a scarf must be tied in a certain way or a certain direction around the neck? Who says it has to be tied at all? Indulge your inner rebel by covering the front of your neck and throwing the ends of your pashmina back over your shoulders.
Wrap Yourself In Casual Luxury With Pashminas From Paykoc Imports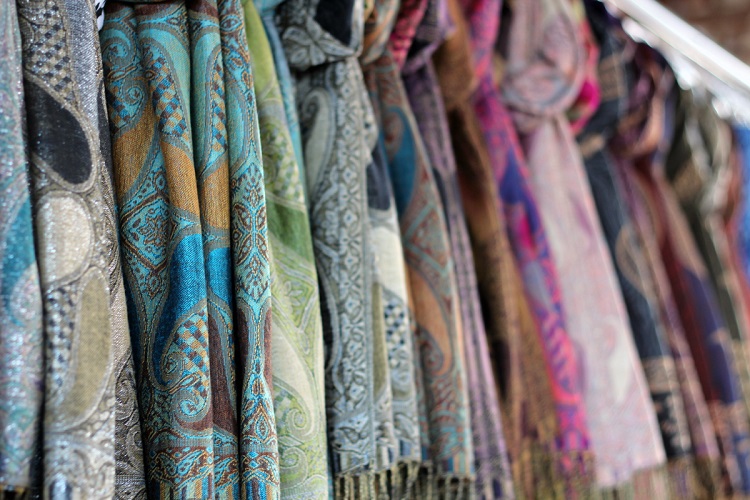 The pashmina scarf has come a long way from the mountains of Kashmir to the sidewalks of LoDo. What you do to make the pashmina your own is entirely up to you as it's one of the few highly visible fashion accessories that comes with no 'right' way to wear it. At Paykoc Imports we offer an extensive collection of beautiful, versatile pashmina scarves so take some time to peruse our website or drop in and visit us in our Denver retail outlet.