Sidebar
What Should I Get Them?! - The Toughest Decision of the Year
Is it that time of year again already? I'm just saying what we're all thinking. Every single year, Christmas just seems to creep up on us and suddenly, out of nowhere, your to-do list has grown as long as Father Christmas's beard overnight. There's so much to so and seemingly very little time in which to do it. There's all of the decor to get right, the food to plan and prepare, and, most importantly, the presents to choose and buy. Quite how this period seems to turn into a mad rush for most people every year when the date on which Christmas takes place never changes is one of life's biggest mysteries. Nevertheless, if you do tend to leave it until the last minute, the last thing you want is someone pointing the finger and telling you "I told you so." A solution is what you want and that's what we're going to try and offer you in this post, by introducing you to a number of our most popular and memorable gift options.
The Answer to the "What Do You Get Someone that Has Everything?" Question
We've all been there. Going round and round in your head, thinking about what those that are dearest to you could possibly want for Christmas this year. Hopefully the ideas we're going to outline below will spark your creative side, give you some direction and maybe even present you with some viable options!
Paykoc's Antique Finish Copper Moscow Mule Mug Four-Packs
The perfect gift for any established Moscow Mule fan or anyone that enjoys preparing (and drinking) homemade cocktails for family and friends. Each Moscow Mule mug in Paykoc Imports' exceptional four-packs is made with 100% top-quality copper and seamless interiors. Our variety of Moscow mule copper mug options are available with (or without) tin linings, and the choice of customizable engraving and embossing, to perfectly suit the preferences of your loved ones this holiday season and year-round. Practical and aesthetically pleasing - who wouldn't be happy to receive one of these Moscow Mule sets on Christmas day?!
Evil Eye Jewelry Handcrafted By the World's Leading Artisans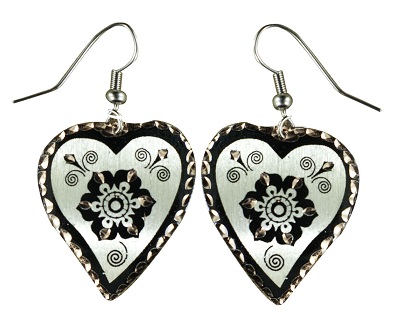 As an occasion that only comes around once a year, it goes without saying that you want any present you choose to put a big smile on the face of the person it's for. If you're struggling for gift ideas for a female family member or friend, what about buying them a piece of jewelry that's handcrafted, beautiful and has a symbolic meaning. Sounds too good to be true, right?! Well, at Paykoc it's a very realistic option. We stock hundreds of different pieces of jewelry, including necklaces, earrings and bracelets, all of which is made by hand in Turkey from high quality materials. From the mystery of the Evil Eye symbol and the Hand of Fatima, to simple yet original designs, our collection is sure to contain something your loved ones will fall in love with this Christmas.
Original, Quirky Gifts for the Home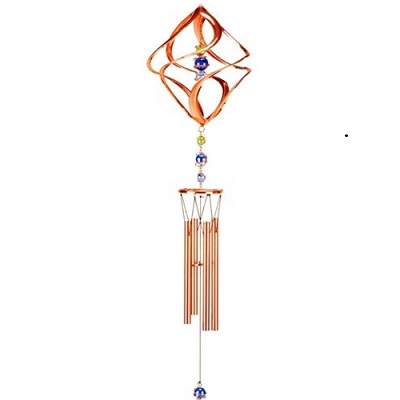 If the person you're buying for is extremely house proud and is constantly on the lookout for furnishings and decor that can add character and make their home different to anyone else's that they know, we have some great gift options for you to choose from. Firstly, we have a spectacular range of wind chimes made from all sorts of materials and featuring lots of different designs. From rich copper colors to designs made from the more rugged iron, our wind chimes enhance any exterior space and the noises they produce in the gentle breeze are extremely soothing. We've also got a stunning range of copper decor items, including planters, distilling pots, cauldrons and wall mounted pieces that lend a rustic charm to any home. We also stock a large range of figurines, produced in various styles (including fairies, animals and western figures) and from several different materials, that look great on shelves, mantelpieces and in cabinets.
And there you have it - three very different but interesting directions for you to pull in when searching for presents this year. The best presents aren't always the most obvious. By all means think about the person's likes and dislikes, but then try and find a unique or different way of satisfying those interests, as we all like to receive gifts that not everyone can claim to own. Good luck!